Hollywood and Wallstreet 1.12 are now in the test repository. I removed the problematic Mission Impossible music and replaced it with a track (
They're Coming
) licensed under Creative Commons Attribution Noncommercial. The attribution is in the copyright file installed along with the program.
Holly wood is an eye-candy command line program that duplicates the typical movie frenetic hacker screen. The various screens show actual processes taking place in your machine. Impress others with how amazingly leet you are.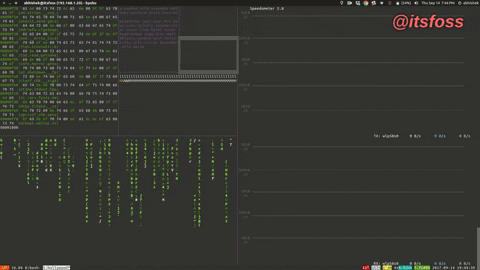 Run your terminal full screen with <F11> for the best effect. Make sure to shut it down with <Ctrl><C> before closing the terminal; if you left it running, use "killall hollywood".
The "wallstreet" package is also available to make you look like some sort of amazing financial mogul instead.